Vivid Entertainment is one of the greatest and most awarded studios in the history of adult entertainment. Vivid has been in the business for almost 20 years, and over the years all the biggest awards show the quality of their work. Back in the 90, Vivid made a boom in the porn world and haven't stopped progressing ever since. With such porn stars in their movies, from Jenna Jameson, Tera Patrick and Sunny Leone to as Monique Alexander, Kayden Kross and Skin Diamond, you know what to expect – the greatest porn movies you can find. But when you add the best known directors to it, you get one of the best productions in the industry. Vivid is known for their Vivid Girls and celebrity sex tapes, but more recently they've started making porn parodies, which turned out to be a very successful venture. They also do alt-porn on Vivid Alt, Expert guides on Vivid Ed and live shows with porn stars on Vivid Radio.
Vivid Parodies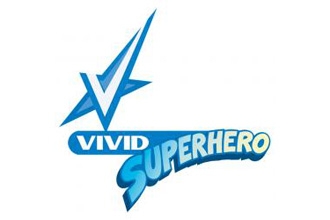 In 2010 Vivid started making parodies and created an imprint called Vivid superheroes. Axel Braun was called in, and he started filming parodies for Vivid. That same year Axel's Batman XXX: A porn parody became a huge hit and eventually became one of the best-selling porn parodies ever. Afterwards, when they realized that making porn parodies is a great deal, big production porn parodies were made one after another, and the blockbusters were filmed in sequence, by both Axel Braun and B. Skow. Vivid has achieved success making superhero-themed porn parodies and those movies have won many AVN awards so far. Some of the most awarded movies, besides Batman XXX, are Star Wars XXX: A Porn Parody, Superman XXX: A Porn Parody, The Dark Knight XXX: A Porn Parody, Spider-Man XXX: A Porn Parody, etc.
Besides superhero-themed porn parodies, Vivid has produced many retro porn parodies – the spoofs of classic movies and TV shows, such as The Dating Game XXX: A Porn Parody and Austin Powers XXX: A Porn Parody.
Vivid's freshest parodies, directed by Axel Braun, are XXX versions of Spiderman, Captain America and Thor, and the most recent is X-Men XXX: An Axel Braun Parody. They are going to issue many more parodies in the future, and some of them are The Avengers XXX 2: Along Came a Spider: An Axel Braun Parody, Wonder Woman XXX: An Axel Braun Parody and The Avengers vs. X-Men XXX: An Axel Braun Parody.
Vivid Parodies Website
You can check out their parodies through Vivid's website, when you select "Vivid Parodies" on the menu bar on the home page, or you can go directly to vividparodies.com. The site is very colorful, with many pictures and trailers showing what you can watch once you become a member. All content is exclusive, and although there are not many movies, the collection is growing each year. There are 20+ movies, all streamable in Flash player, but not downloadable, and there are picture galleries too. Vivid parodies website was launched in 2011, so it's a relatively new site. The production of the movies is high-end, so the movies come in great HD, allowing you to enjoy the scenes completely.
Best Vivid Parodies
– The Incredible Hulk: A XXX Porn Parody
– Star Wars XXX: A Porn Parody
– The Dark Knight XXX: A Porn Parody 
– Superman vs. Spider-Man XXX: An Axel Braun Parody
– Iron Man XXX: An Axel Braun Parody
– Man of Steel XXX: An Axel Braun Parody
– Austin Powers XXX: A Porn Parody
– Wolverine XXX: An Axel Braun Parody
– Thor XXX: An Axel Braun Parody
– Captain America XXX: An Axel Braun Parody
Conclusion
Vivid is one of the leaders in the porn industry, and there's no doubt that they are going to stay that way. They are always finding new ways to satisfy fans' needs and that's why it's no surprise that they have so much success in porn business. Every time some comic book hero gets on the big screen, Vivid finds a way to make a XXX version of it, and since they have Axel Braun as lead director, you know it's going to be a top notch porn parody.